What's your style? Modern, Neoclassical, farmhouse, and funky, mod tables come in all sizes, shapes, and materials. Hayloft offers low tables for a diversity of shoppers, from students looking to outfit off-campus apartments to new homeowners, savvy collectors, and resourceful designers.
THESE LOW TABLES WOULD LOOK GREAT IN ANY LIVING ROOM, BUT THERE ARE PLENTY OF PLACES IN YOUR HOME WHERE A LOW TABLE MIGHT PROVIDE A DESIGN SOLUTION, OR JUST CREATE A LITTLE INTEREST AT A DIFFERENT HEIGHT. CHECK OUT THESE COOL AND OH-SO-VARIED OPTIONS THAT'VE PASSED THROUGH OUR WAREHOUSE, PLUS ONE YOU CAN BID ON THIS SUNDAY AT 7.
---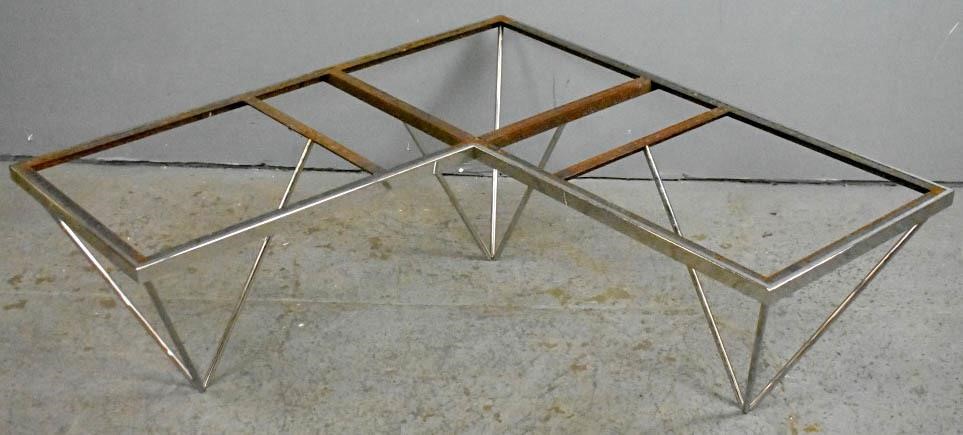 A few unusual features set apart this angular, metal and glass low table. The L-shape makes it perfect for small or oddly-configured spaces, where rooms might not be divided neatly in rectangles. Upside-down pyramid legs leave the most minimal footprint. (Price realized: $50) 
RUSTY SPOTS? RUST SPOTS ON CHROME CAN BE CLEANED WITH ALUMINUM FOIL, BAKING SODA AND VINEGAR, THOUGH A LOT OF PEOPLE SWEAR BY COCA-COLA. OR THROW ON SOME SPRAY PAINT AND SEALANT AND TURN THAT CHROME BRIGHT PURPLE, OR MATTE BLACK, OR METALLIC, OR NEON... 
---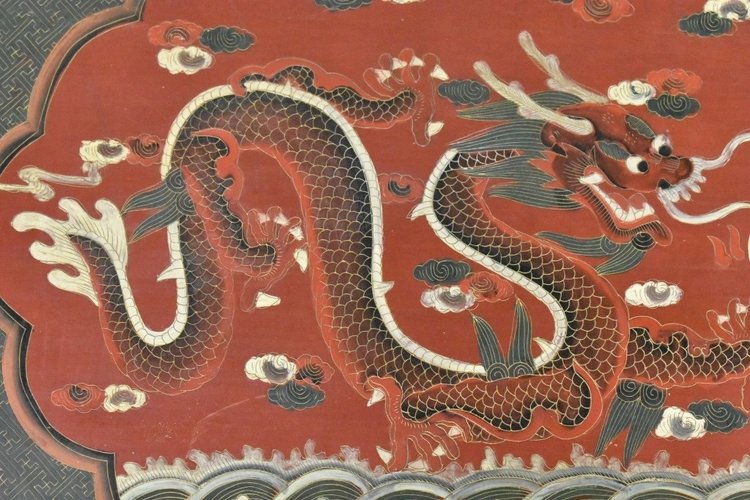 This red, lacquered table is decorated with a boldly-painted pair of scaly dragons. It's small enough to fit in front of a loveseat, and a few inches narrower than a standard-size coffee table. The rounded, two-tiered legs are patterned with lacy green leaves and bright pink flowers. (Price realized: $70)
---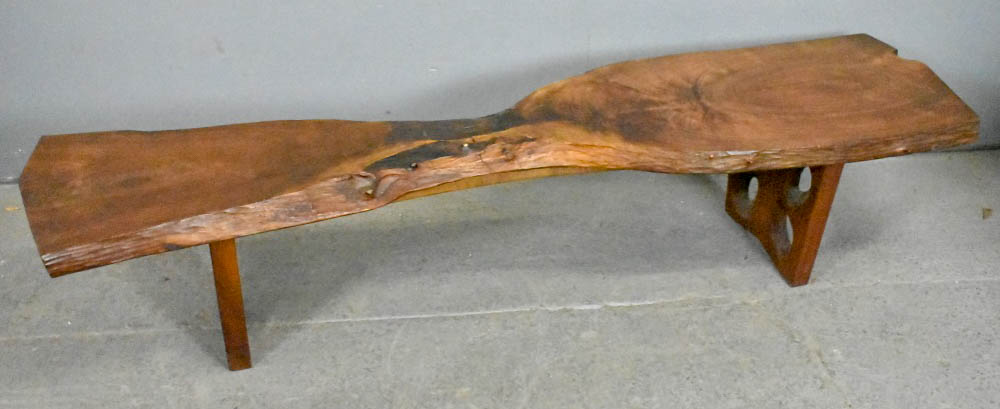 The fluid top and square, cratered legs of this table are reminiscent of George Nakashima's iconic style. (Price realized: $425) Another example is thicker and smoother, with a wide, torpedo-shape top. (Price realized: $120) 
GEORGE NAKASHIMA WAS A KEY FIGURE IN THE DEVELOPMENT OF THE AMERICAN CRAFT MOVEMENT. HIS UNMISTAKABLE WOODWORK AND FURNITURE DESIGNS COMBINE 20TH CENTURY MODERNISM WITH TRADITIONAL JAPANESE CRAFTSMANSHIP. MANY OF HIS TABLES INCORPORATE BUTTERFLY JOINTS (SOMETIMES CALLED NAKASHIMA JOINTS) AND THE NATURAL EDGES OF LARGE SLABS OF WOOD.
---
Upcoming low tables in our March Auction
I love how this table combines minimal and industrial styles without looking too plain or too tough. (Starting bid: $25) Get clicking before this Sunday's soft close, beginning at 7.