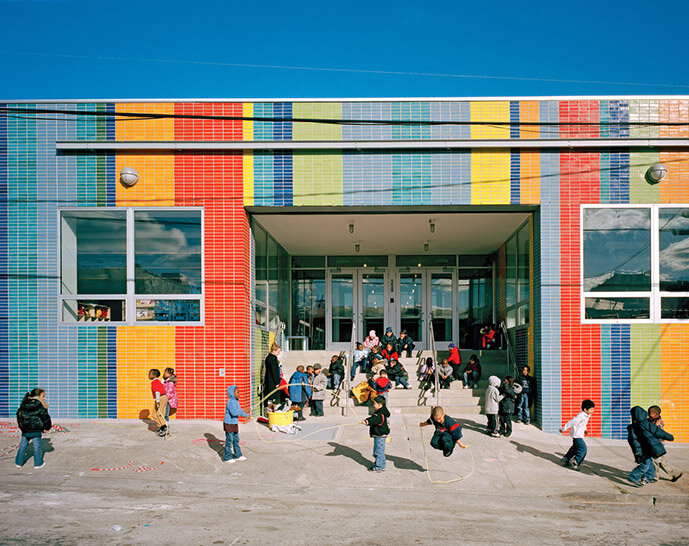 At Hayloft, we believe now more than ever our students need a little bit extra. So, we're giving back!
A portion of our profits from each purchase of our Thank you For Bidding tote bags will be donated to the Bronx Charter School for the Arts. Support our students and show off your love for auctions!
---
Hayloft Tote-ally appreciates you. We're giving back to our bidders and our community
Since 2014, Hayloft Auctions has been an active member of the Port Morris, NY community. Located in the southwest Bronx near the Bruckner Expressway, Hayloft's warehouse is filled with vintage furniture, art and decor. It is a treasure trove for young collectors, decorators and savvy DIYers alike. Hundreds of bidders participate in our monthly auctions and our Buy-It-Now option, and thousands follow us on Instagram.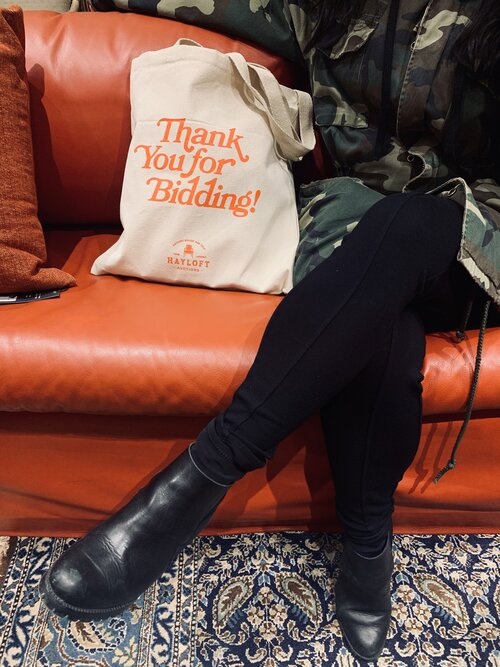 Why give back?
We know there are other options out there, but you chose us. Our growth is due entirely to you, and we are very grateful. We want to pay it forward.
Since our warehouse is located in the Bronx and a majority of the Hayloft team are New York natives, with some calling the Bronx home, we consider Hayloft #broxstrong by proxy. We decided that the best way to pay it forward is within our community, specifically donating to Bronx Charter School for the Arts.
Who is Bronx Charter School for the Arts?
Founded in 2005, Bronx Charter School for the Arts is a public elementary school that focuses on immersing developing and learning minds in the Arts. Various subjects, such as music and visual arts, are integrated into the student's curriculum, hoping to encourage creativity and create a well-rounded foundation for their future. Their mission was such a success that they expanded with a middle school in 2018. Who knows, maybe some of those students will be future furniture makers and Hayloft supporters! Read ABOUT THE SCHOOL Here
Why Tote Bags?
For those who are not NY residents or haven't heard yet, the distribution of plastic single-use bags was prohibited in NY state on March 1, 2020. Although there will be exceptions, shoppers will have to begin carrying reusable bags, like tote bags, instead.
We are highly supportive of a better environment, and as visual people we can't help but preserve some of the classic designs of these soon-to-be obsolete plastic bags. Inspired by the iconic 'thank you' shopping bags, these 'Thank You for Bidding' totes are perfect for carrying your groceries, or your latest auction winnings! It's a friendly reminder that we're always thankful for your support. Plus, a portion of the price of each bag will be donated to Bronx Charter School for the Arts, so you'll be paying it forward too.