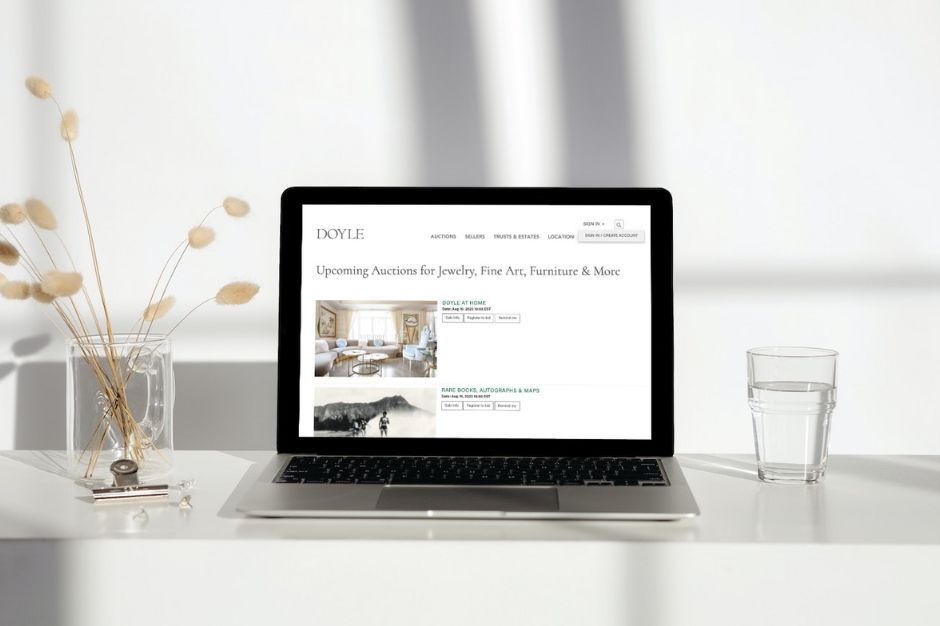 How to Bid in Timed Auctions
Doyle's timed auctions are online-only, meaning browsing, bidding and buying take place exclusively online. Sales are open to bidding for a fixed period, after which the timed sales end in a soft close. Important notes on timed auctions are outlined below:
If you place a bid within three minutes of the lot closing, an additional three minutes will be added to the designated closing time. 

If you enter a maximum bid, Doyle will execute your bid at the lowest possible amount, as determined by competing bids. If two or more bidders leave identical bids, the first bid will take precedence. 

Due to the structure of timed auctions, you cannot cancel a bid once you submit it. Doyle uses predetermined bidding increments for live and timed sales – please refer to the Terms & Conditions for more information.